Use our updated digital marketing tools infographic to manage how you use marketing technology
As marketers today, we're fortunate to have a huge number of free and low-cost digital marketing tools to give us insight into our customers, competitors, and markets.
These strategic digital tools help us to compete to win and retain customers by delivering automated relevant, real-time marketing communications, integrated across digital devices and traditional marketing channels.
To help highlight the range of great options available, our updated 2023 essential digital marketing tools infographic recommends 30 categories of marketing technology and our pick of the most popular 5 in each category.
Plus, we've grouped them across our RACE Growth System for managing digital marketing, so you can review where you could make better use of the tools across the customer lifecycle. Click on the infographic below to see a larger version.
What inspired us to create this infographic and guide for digital marketing tools?
We use many types of digital marketing services and insights tools to run and improve SmartInsights.com and because of this, we love to try out new tools when they are suggested to us.
We were inspired by Scott Brinker's Marketing Technology landscape which does an excellent job of defining 'enterprise' tools for managing digital marketing, but can be difficult to read because of the sheer number of tools.
Also, we wanted to include more low-cost and free 'hands-on' insight tools which are important for managing activities like search, social media, and conversion rate optimization. These don't tend to be included on Scott's landscape.
We also wanted to highlight the most popular, well-regarded services, and give an indication of how they can be used to add value. Business Pro Members can also read our full recommendations in our updated marketing technology selection guide.
How to prioritize marketing insight and management tools?
If you were doubting the number of tools available, just look at the growth in the number of marketing technology applications over the last few years.
To further complicate the landscape, we've recently seen new challenger tools doing a better job than established tools, due to their innovative nature.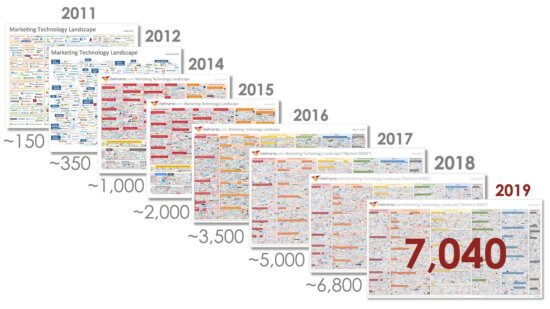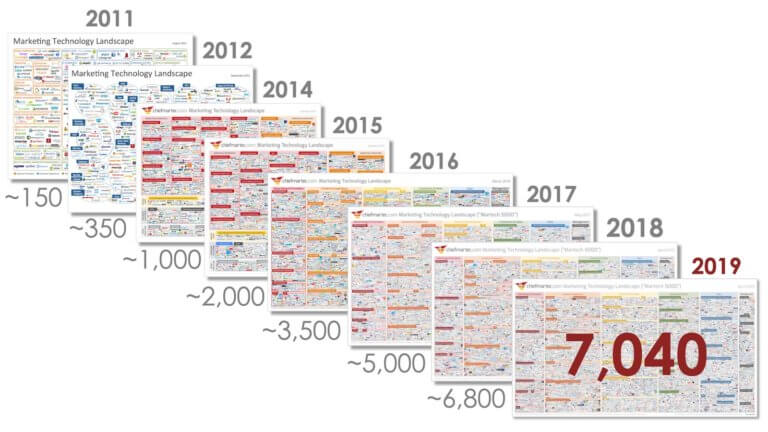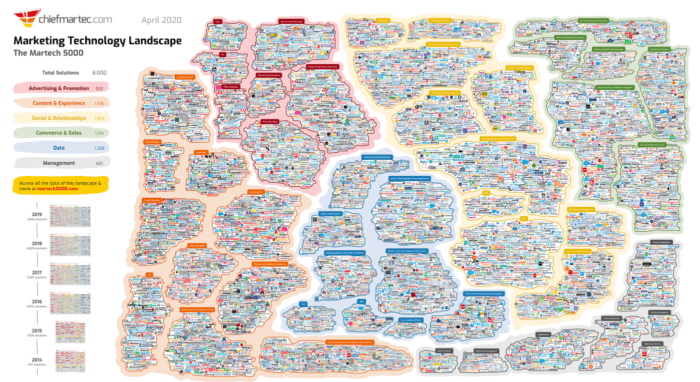 The sheer number of tools, which vary enormously in cost and quality, means it's a challenge to keep on top of the latest developments in MarTech. It can be hard to select and manage digital marketing tools, and track their contribution to your marketing results.
To help, our infographic breaks down these essential digital marketing tools into different categories of use and shows you which products you should be considering for different marketing activities across our RACE Growth System.
Optimize your digital marketing strategy
If you're interested in learning more about the differences between individual tools, and how they can help your business then you'll want to download our marketing technology selection guide, for Business Pro Members. Our popular guide contains reviews and information on key features for all of the tools on the infographic, that's 150 tools in total!
Plus, if you're looking to inform and optimize your digital marketing with the latest data-driven techniques, don't miss our RACE Growth System free template to quickly build your RACE digital marketing strategy and improve your performance.