Why you need to rethink your B2B marketing strategy to keep up with the pace of change
Let's start with addressing the status quo.
For a long time, tried and tested B2B marketing strategies have been based around a linear model, where activities aim to gather prospects at one end of a pipeline (or funnel) and gently nudge and nurture until they leave as newly won customers at the other end.
It's been this way for quite a while.
It's given rise to language that any B2B marketer is familiar with such as "MQLs" (marketing qualified leads) and "SQLs" (sales qualified leads), it's shaped how B2B marketing and sales should work together (where one hands the baton on to the other in the form of a well nurtured, warm lead) and KPIs that evaluate this linear performance (pipeline velocity, #MQLs and #SQLs, to name just three).
So established is the thinking that the world's biggest CRM platforms are structured around this linear model of how B2B buying takes place.
As B2B marketers, we are perhaps at risk of being overly influenced by this linear approach – our planning, activity, software and evaluation are all based on a linear model: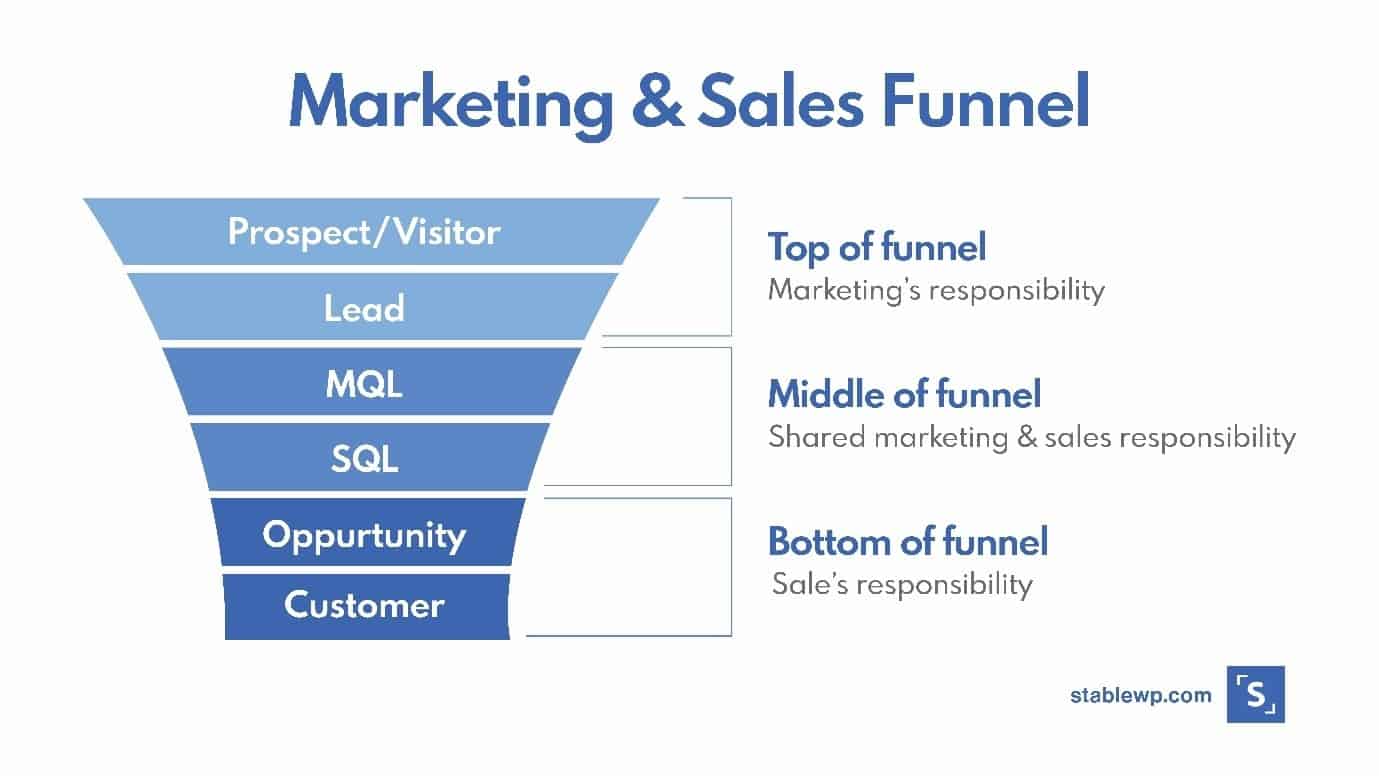 The case for a fresh approach
Whilst we're now several decades into the digital revolution, B2B is only now catching up with its more dynamic and flashy B2C sibling, with individual consumer behaviour beginning to play a greater role in B2B buying behaviour. Whilst research from both Gartner and Forrester both recognize the distinctive differences of B2B buying (6-10 buying stakeholders, long buy cycles, formal process, etc) both point to how the infiltration of B2C behaviour into B2B is changing the rules of the game.
These changes are fueled by an increasingly digital-savvy workforce and broader social and cultural changes regarding our increasing comfort with, adoption of and reliance on technology. This is a workforce increasingly made up of millennials (circa 50%) and Gen Z (circa 20%), who find themselves, through the passing of time, in increasingly senior (read: decision making) roles.
The pandemic has turbo charged these changes – having forced many businesses to innovate and react to changing business requirements. The fact the disruption lasted as long as it did has helped to cement these changes into the B2B buying experience, impacting data collection, evaluation, and ultimately decision making.
The rise of the self-serve B2B customer
The world is increasingly full of digital natives; no longer limited to those who have grown up in an internet-enabled world, but all those now comfortable in it. The way a digital native searches for information, compares and evaluates options and ultimately makes decisions is different. And perhaps the key emerging difference is their increasing desire to be autonomous.
This then is the rise of the self-serve consumer – defined by the need for immediate access to information and autonomy over testing solutions and products. And this self-serve customer is increasingly indistinguishable between B2C and B2B. Crucially, the data also suggests the evolving B2B buyer has very little desire to speak to a sales rep (just 5 or 6% of a buying cycle might involve speaking to an individual company's sales rep) – there's simply little to no desire to sit through a half hour of slides and questions before being shown a demo or discovering the pricing plans.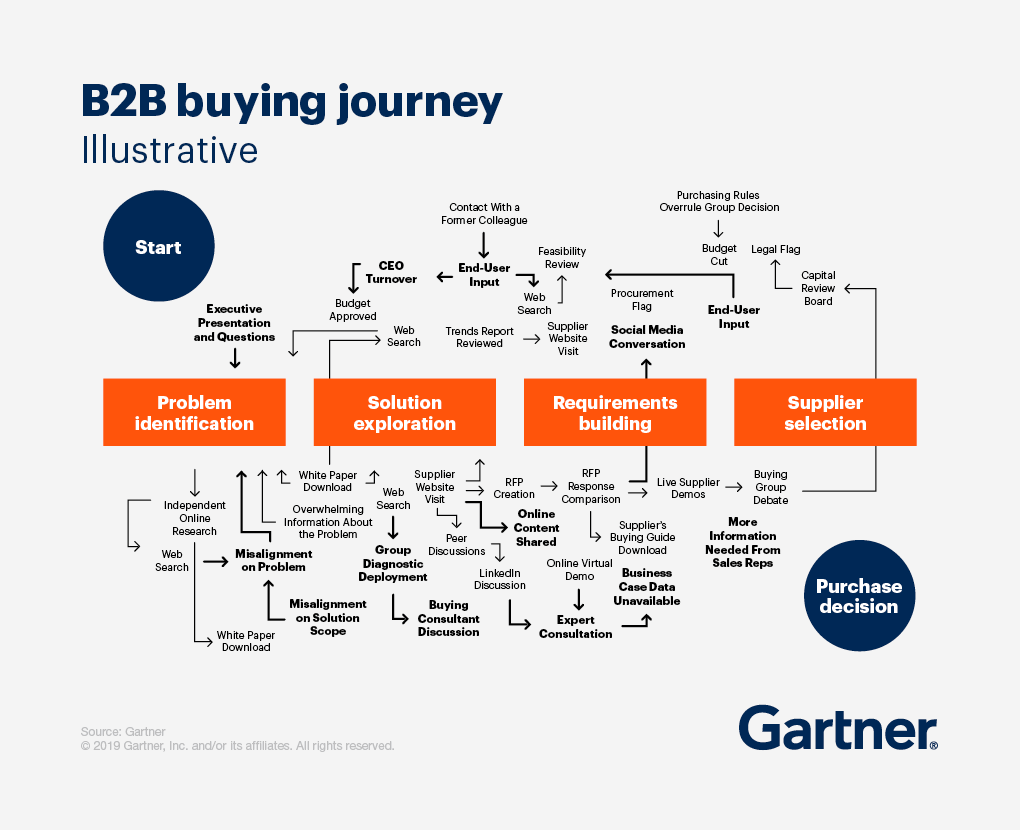 Tips for exploiting these trends
● First, do your homework. Just like any marketing plan, start with some honest internal reflections and competitor research. Focus your analysis around how autonomous the buying process is for your target audience. Key questions to start with are how quickly and easily can the potential buyer can:
○ Understand your key features
○ Understand the points of differentiation
○ Browse and compare pricing plans
○ Get their hands on the product
Now you're clear on what good looks like, you should have a sense of who's leading the market based on addressing the needs of the self-serve customer, where you are on the spectrum, and just how much ground you have to make up. Once this is clear, you can start thinking about some of the following steps:
1. Self-serve pricing information. Yes, your competitors will be able to see your pricing, but so too (more importantly) will your prospective customers, who are increasingly using price, and pricing plans, to help decide who makes their evaluation short list. In fact, B2B buyers are spending more time online researching information than any other part of the B2B buying process (27% according to Gartner, 2020).
This also has implications for a businesses' sales team – increasingly less a channel in their own right and more an enabler of more confident decision making via digital (self-serve) channels.
There can often be many (many) reasons given for not making this information freely available online but the data and trends are clear. The question is quickly becoming whether B2B sellers can afford not to make this information available.
2. Frictionless trials, demos or freemium products. In a non-linear world, B2B buyers are trying to complete a series of tasks in order to come to the right purchase decision. Clear information is now considered table stakes with B2B decision makers sometimes struggling with the volume of information available and they are seeking new ways to evaluate options.
Also to be considered is the complexity of the typical B2B buying decision with an average of 6-10 stakeholders, each armed with a half dozen sources of information.
Even before a short list can be considered, the early stages of a buying decision risks information overload.
Getting "hands-on" with the product can help cut through these early stages, where noise is prevalent and multiple competing internal voices are in play.
Product-led growth advocates champion this approach – loosely defined as reducing the barriers to initial product adoption and offering immediate utility. Once hooked, revenue is generated by upgrades to access additional features or reduce usage limits (as examples).
This approach requires a change in broader product, marketing and sales mindset but starting with how to get customers familiar with the product or service more quickly is a good starting point.
3. Start collecting B2B reviews. From marketing agencies (The Drum Recommends), and B2B software (Capterra and G2) to business services (Clutch), reviews are helping to inform more B2B buying decisions.
Research suggests many millennials won't consider a purchase without first consulting reviews and the trend is moving further up the buying funnel – meaning reviews can be a powerful way of solution discovery and not just as a means of offering reassurance at the point of purchase. Similar research from Hubspot confirms this heavy reliance on reviews, and with mobile as the preferred digital device (another B2C trend impacting B2B).
Understanding psychological needs
As our personal buying behaviour increasingly influences B2B buying behaviour, addressing physiological needs will also play an important role in giving B2B buyers what they want.
As Ron Friedman recently pointed out, "Researchers have long understood that all humans, regardless of gender, age, and culture, are fueled by three psychological needs: an ingrained desire for choice (autonomy), connection with others (relatedness), and experiences that grow their skills (mastery).
Whilst these ideas require a little more sophistication, they are the logical next step in a more sophisticated and nuanced B2B selling approach.
A final thought
Is the concept of the B2B pipeline dead? Simply put, no, it isn't.
But we do need to recognise the B2B decision-making process is not only more complex but is continuing to quickly evolve. There are more options, more voices, more information and greater pressure than ever before, and our own personal (largely digital) behaviours are influencing (and sometimes short-cutting) this process.
By redefining our sales processes and better providing for the needs of the self-serve customer, B2B marketers will be addressing one of the biggest and most significant shifts in buyer behaviour.
For more detail about the trends affecting the future of B2B marketing, you can download Open Velocity's recent report: the five marketing trends that almost no one is talking about, which served as the inspiration behind this post.