Social commerce trends to create seamless e-commerce experiences directly in social channels your customers love
One of the things that has always fascinated me about social media is the way it continues to adapt and evolve to changing consumer trends. Over the last 20 years we've seen a progressive shift from simple, text-based updates, to increasingly visual and ephemeral content, championed by app-based platforms like Instagram and Snapchat, and at the same time, social commerce has flourished.
Whilst newer entrants such as TikTok have taken this trend even further, there have also been innovations in one-to-one communication seen in the development of messenger apps such as WeChat, WhatsApp and Messenger (the latter both owned by Facebook):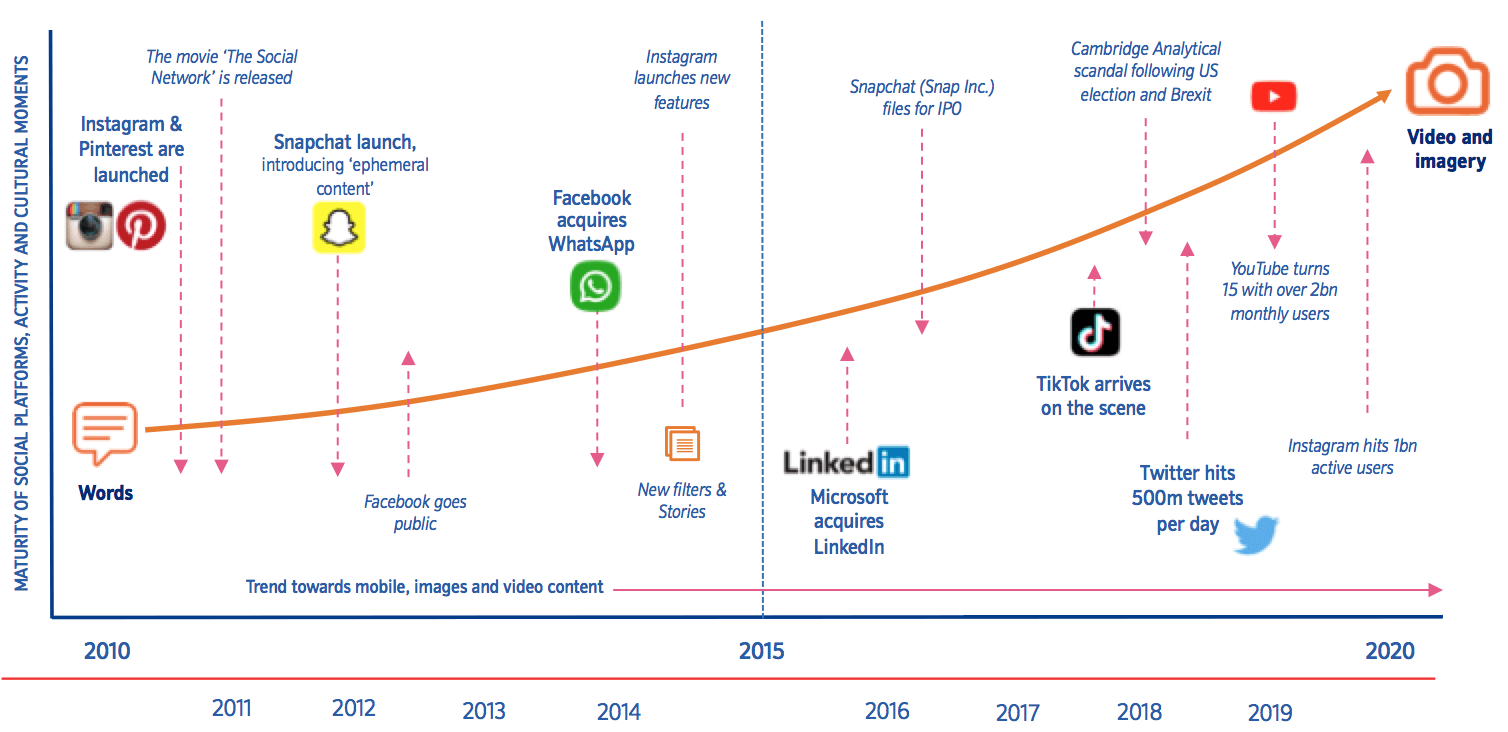 It's been interesting to see how some of these trends have converged to drive innovation in social media beyond communicating with friends and family. The impact and growth of social media has meant that brands now play an even bigger part in what we see across all channels.
Whilst it's been proven that users are very unlikely to engage or pay attention to brand content, what has caught consumers' imaginations is the ability to browse and buy products within different digital environments.
Structure your marketing plan around a funnel proven to boost performance. Join Smart Insights as a Free Member for instant access to our free RACE Growth System template to drive the results you need in 2023.
Social commerce… a re-cap
This definition from Big Commerce sums up social commerce nicely:
"Social commerce sells products directly through social media networks. It differs from social media marketing as you're not redirecting users to an online store, but offering them the ability to checkout directly within the network they're using at that moment."
The key here is the opportunity it gives brands to create seamless e-commerce experiences directly within social channels, which happen to be some of the most popular destinations on the web. Rather than redirect users elsewhere (e.g to your website or sales platform), users can often review and buy right there in the moment. And although social commerce has been around in one form or another for the last 15 years, it's only in the last five that it's really taken off.
The rise of e-commerce
Why social commerce now? Social commerce has been steadily influencing a bigger share of e-commerce transactions. And with e-commerce Retail e-commerce sales forecast to grow by 56 percent over the next 4, reaching about 8.1 trillion dollars by 2026, savvy marketers who fix their social commerce strategies this year set themselves up for sustainable growth through e-commerce.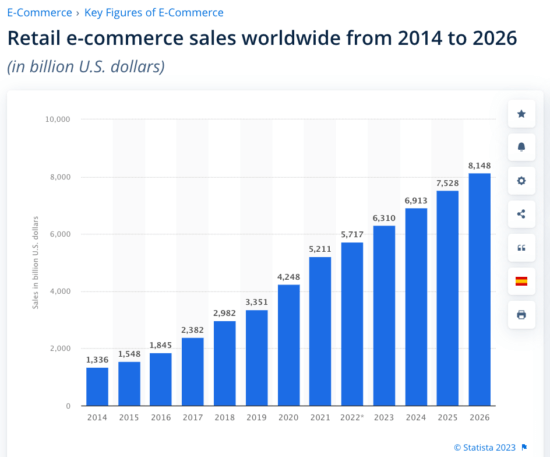 Whilst this looks mainly at traditional e-commerce, the shift in consumer behaviour will transcend channels and will no doubt influence social commerce. It's therefore important for marketers to seize this opportunity and look at how they can enhance the shopping experience for their customers across all channels, including social media.
Social commerce opportunities for 2023
There are many reasons for brands to consider social commerce but here are three:
1. Reach consumers in the places that matter
22% of consumers prefer to discover new products via social media according to Hubspot's 2022 research. Users engage in various actions, from seeking out inspiration from people and brands, direct messaging friends for opinions, all while shopping and making purchases.
2. Create frictionless shopping experiences
Every extra step in the purchase process is an opportunity for a potential customer to change their mind. Creating a seamless experience for shoppers by reducing friction points and offering direct and one-click purchasing options will boost consumers' confidence and lead to more sales.
3. Take advantage of the e-commerce boom
As mentioned earlier, we're seeing a big uptick in e-commerce across markets and territories. A larger proportion of consumers are becoming accustomed to buying online, giving marketers an opportunity to test and learn across different channels.
Focus on popular, lower-cost products
Although people are more used to buying within social channels, it's rarely the main reason they're there. People check in on Instagram, Facebook, or Twitter to experience great photography, catch up with friends or see what's trending in the news.
Social media users are likely to be in a distracted frame of mind and not looking to make big purchase decisions. To help reduce friction, make their lives easier and prioritize the lower-cost products you know already perform well, either within physical stores or traditional e-commerce.
Create a customized social shopping experience on Facebook
One of the major benefits of using Facebook is that it's a ubiquitous, established social channel. Plus there's a chance you'll already have a business presence on the platform, so if you decide to move into social commerce it's a relatively simple next step.
One of the great features of using Facebook for social commerce is that Facebook Shops are customizable, so you can create a tailored experience that's consistent with your brand. You can customize the fonts, colours and imagery, and import an existing catalogue of products from your website: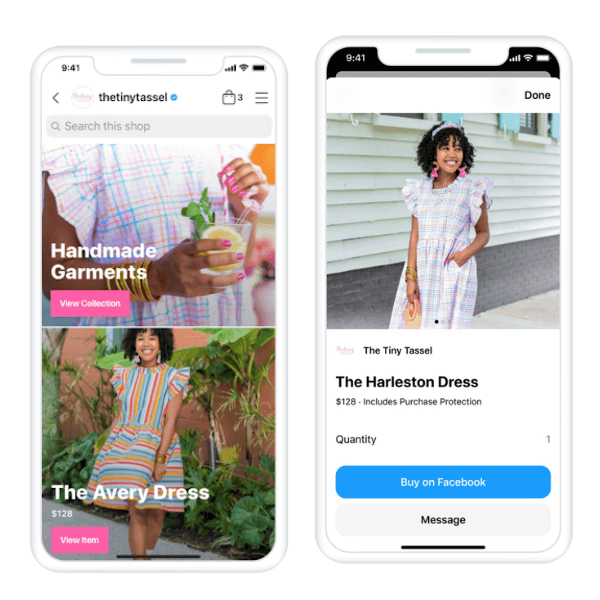 Facebook Shops also allows you to connect with customers across other Facebook platforms, meaning you can connect with customers through WhatsApp, Messenger or Instagram to answer questions or offer support.
Develop a visual social storefront using Instagram
According to Instagram, 60% of people discover new products on their platform. And users say that when they were inspired by something they saw, they would take steps to find and buy it straight away. So if you've taken the step to create a Facebook Shop, then it's worth considering Instagram Shopping, too (you will need to set up a Facebook Shop first; your Instagram Shop will be pulling data from your Facebook catalogue).
It's probably fair to say that if you have products with the potential to stand out visually in users' newsfeeds, this strengthens the argument to create a presence on Instagram. Shopping tags, for example, allow you to highlight products from your catalogue within both Instagram Stories and in the newsfeed, enabling people to instantly see more information about a product and how to buy: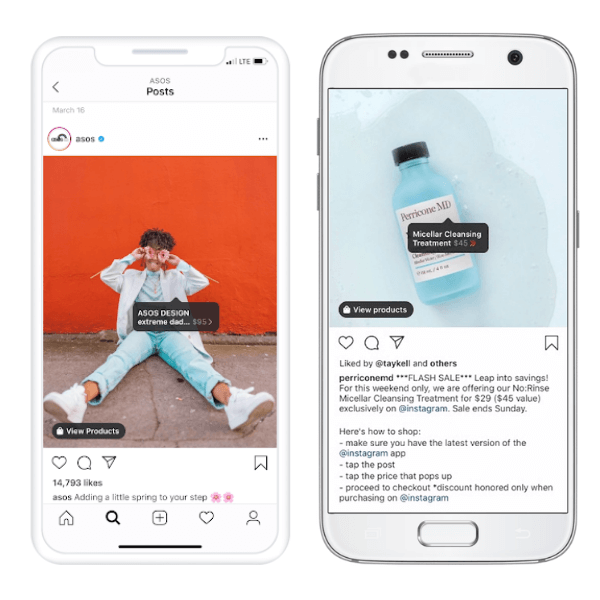 And Instagram Shops allows you to create a customizable storefront where you can showcase specific product collections and ranges: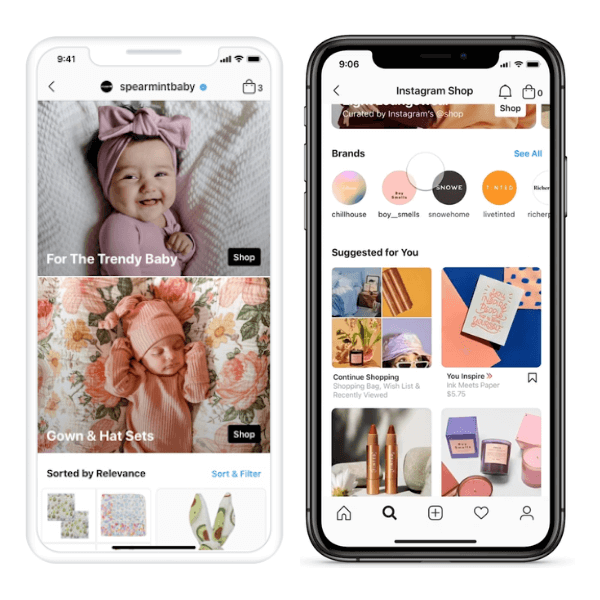 Experiment with chatbots and 'chat commerce'
Research has shown that consumers will spend more when their shopping experience is personalized. But this can be difficult to do at scale, and especially so within social media where you have far less control over the channel's infrastructure. 
One opportunity to tackle the personalization challenge is by using chatbots. Although chatbots will have limitations as to how specific they can be, they can provide quick, simple answers to consumers' questions. And they provide many business benefits, too; they can save time, money and build trust: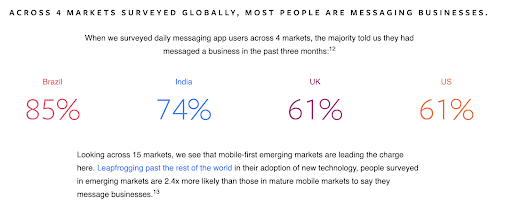 One of my favourite examples of a brand using a chatbot to enhance the customer experience is LEGO. Nicknamed Ralph, the bot is available to consumers every day of the year and provides a great experience by quickly helping people choose and buy the perfect gift based on the age and interests of the recipient: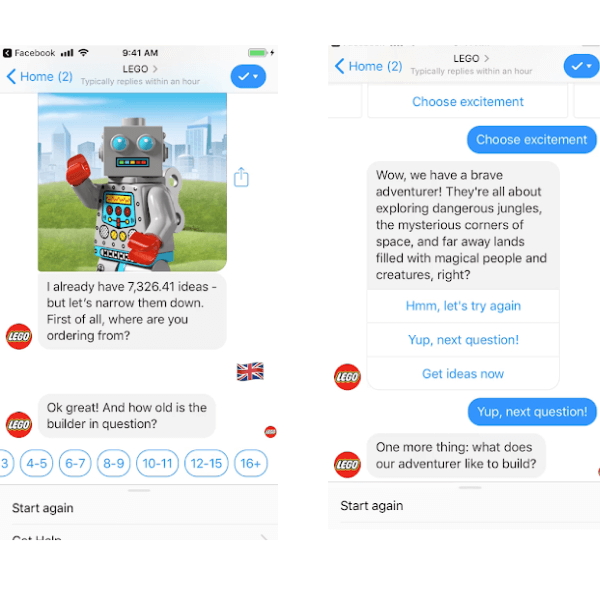 Partner with micro-influencers to boost credibility and reach
There is no doubt about the many benefits of working with influencers. It's a tactic that can bring major rewards to any brand, regardless of size or industry. There are three key benefits to working with influencers to support a social commerce strategy:
Association

– connecting your brand to an influencer's existing (positive) reputation 

Reach

– leveraging the audience of an established influencer

Affinity

– creating brand alignment and creativity with an influencer 
If you can form a partnership that is relevant, affordable and authentic, then influencer marketing can be a great way of appealing directly to either an existing or new target audience. And working with influencers doesn't need to be expensive. Whilst big names like Zoella, Jim Chapman and Joe Sugg get all the headlines, there are hundreds of micro-influencers with less reach but potentially stronger affiliation to your brand: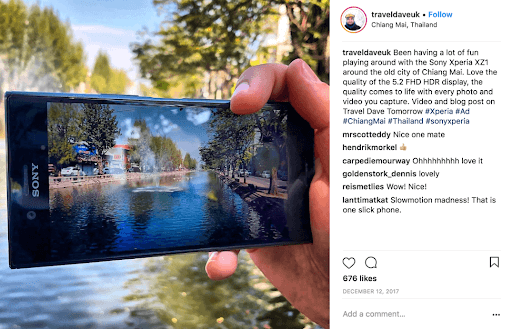 Speaking to eMarketer last year, Adam Williams, CEO of influencer agency Takumi, said that they'd seen influencers enriching the social commerce experience in many ways and predicted more innovation in the future.
For Instagram in particular, Williams said he could see the platform positioning itself to become a "one-stop-shop" where brands can solicit influencers for every stage of the customer journey, "from announcing a new product, sharing reviews and tutorials, right through to purchase".
Structure your marketing plan around a funnel proven to boost performance. Our RACE Growth System follows an easy-to-use, data-driven framework proven to generate results. Download your free RACE Growth System guide today.
Summary
Social media continues to evolve, and the explosive growth in e-commerce this year will create more opportunities for brands to create social commerce experiences. Social commerce allows brands to create frictionless shopping experiences and reach consumers in the places that matter. But to succeed in social commerce, marketers must have a clear strategy and utilize the right channels to connect with their target audience. 
Established channels, including Facebook and Instagram, are good places to start if you're new to social commerce. And for brands looking to take the next step should test and learn with new innovations, such as chatbots, to help save time, money and build trust with consumers.