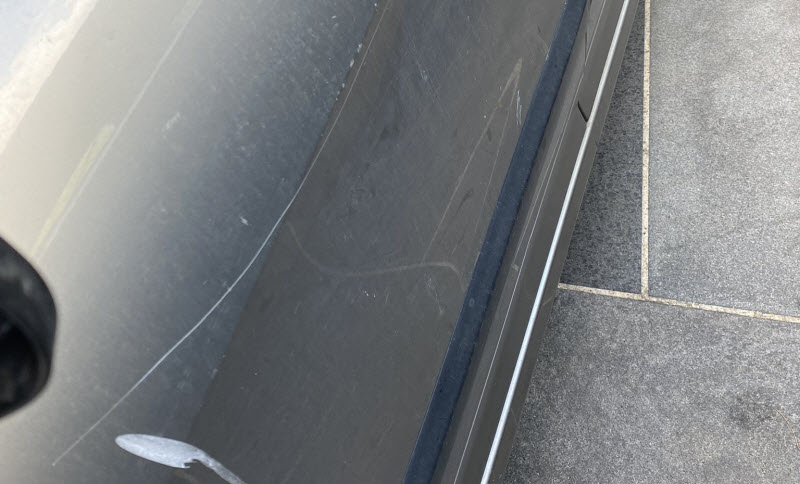 The suspect, who is in an irregular situation on the territory, was arrested in flagrante delicto and then placed in police custody.
A man was arrested on Monday morning near the Évêché police station in Marseille (2nd) we learned. He had just damaged no less than 35 cars belonging to police officers from the police station, parked on the Place de la Major located a few steps away. The vehicles were all scratched with a metal object.
This Guinean national, who is subject to an obligation to leave the territory (OQTF), was arrested in flagrante delicto by two police officers assigned to the information and command center (CIC) of the police station. "The two civil servants came face to face with him around 6 a.m. when they came to pick up their car at the end of their shift," said a police source.
This man was taken into custody. He said he was 16 years old but was of legal age. The 35 police officers whose car was damaged filed a complaint.
Referred, the suspect was released with a summons by a judicial police officer (COPJ). He will be tried next March in court.
35 voitures de policiers dégradés à proximité de l'Hôtel de Police de l'évêché à Marseille
Un individu avec une OQTF interpellé par des👮🏻‍♂️ du Cic qui finissaient leur service
Tellement habituel 😡mais surtout tellement énervant .. pic.twitter.com/Ao2wtTQyct

— Rudy Manna (@RudyManna2) October 31, 2022
RELATED ARTICLES

Did you like this information? Then please consider making a donation or subscribing to our Newsletter.
Donate
Please Add coin wallet address in plugin settings panel