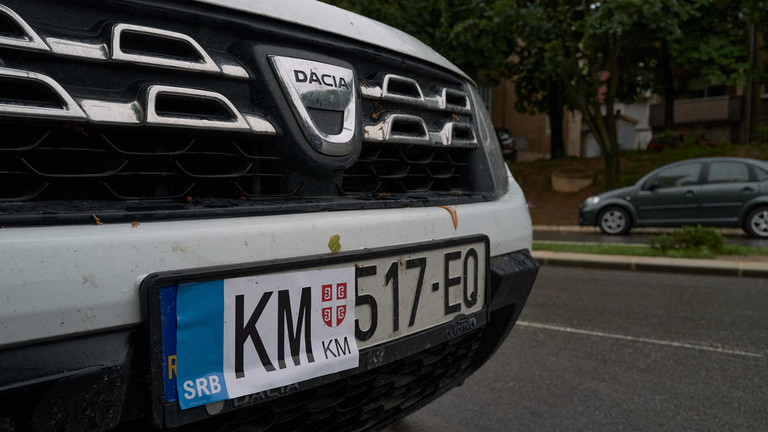 In Kosovo's breakaway area, dozens of ethnic Serb government workers have left their jobs.
They are protesting the removal of a police commander who had refused to carry out Pristina's directives for motorists to swap their Belgrade-issued license plates or face fines that might lead to vehicle seizure.
In the province's four majority-Serb towns, a government minister, ten lawmakers, a large number of police officers, judges, and other officials resigned on Saturday, with the police officers symbolically donning new uniforms. Until a "Association of Serbian Municipalities" is established, they have pledged not to return.
Following the widespread resignation, Kosovar leader Albin Kurti pleaded with the province's Serb population to "keep calm, peace, and security" and encouraged them not to "boycott or desert the institutions of Kosovo" or "fall prey to political manipulations and geopolitical games."
At a meeting between his party and the mayors of the four municipalities, Goran Rakic, the leader of the Serbian List party in Kosovo, urged the widespread resignation. Rakic criticized the "illegal and anti-Serbian decision" to suspend Nenad Djuric, the head of the North Mitrovica police department, on Thursday and urged Serbs to "strengthen and establish their own institutions" in the province in partnership with Serbia.
Djuric was fired for refusing to admonish motorists seen using pre-war Serbian license plates, which became unlawful as of November 1 and was criticized for being anti-Serb.
The police warnings are the first step of a three-step phased removal of the plates, which must be done by April 21 in order to use registrations granted by Kosovo. Drivers using Serbian license plates will be fined €150 during the second phase, and those who continue to drive with the plates after that time will have them seized.
As the impasse over license plates continued earlier this week, Serbia put its military on high alert. Aleksandar Vucic, the president of Serbia, has charged Pristina of raising tensions by deploying its own soldiers to border areas since NATO reserve forces first landed in Kosovo in September.
Both sides refused to accept one other's identity certificates during a previous attempt to force the 10,000 owners of automobiles with Serbian registration to change their license plates in July. Before American and European officials mediated a resolution, violence almost broke out.
The UN does not recognize Serbia's breakaway province as an independent state, yet both aspire to join the EU. However, because Pristina wants to be recognized as an autonomous state and Belgrade wants to reabsorb Kosovo, their goals are incompatible.
to our Newsletter.