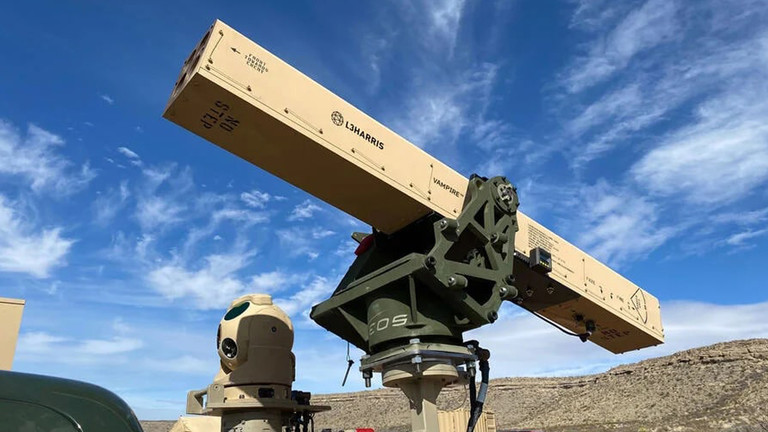 According to Pat Ryder, the Pentagon's press secretary, Washington is committed to providing Kiev with air defense capabilities and that Kiev will soon get a number of the so-called VAMPIRE counter-drone systems. The announcement coincided with Russia's ongoing missile and drone attacks on Ukraine's electricity infrastructure.
The US government has not officially signed a contract for the laser-guided missile launchers, but Ryder told reporters on Tuesday that they anticipate doing so soon. He stated that "air defense remains to be a priority" and added, "Right now we're estimating delivery to be mid-2023."
The Vehicle-Agnostic Modular Palletized ISR Rocket Equipment (VAMPIRE) employs laser-guided bombs that can attack both ground and airborne targets, including unmanned aerial vehicles, and can be mounted on the cargo bed of practically any civilian truck. Although it isn't stated directly, devices like the VAMPIRE have been heavily utilized in Ukraine as anti-drone weapons.
These systems are a part of the $3 billion in armaments that the Pentagon announced in August for Ukraine. This also applies to NASAMS, the National Advanced Surface-to-Air Missile System, which Washington again claims will reach Ukraine "very soon."
According to a Pentagon spokesman on Tuesday, the US has sent eight NASAMS and the associated bombs, and two of them would shortly be in Ukraine.
Since Russia changed its military strategy in Ukraine to employ low-cost kamikaze drones to damage Ukraine's energy infrastructure, Kiev has been calling for more sophisticated air defense systems. So far, Kiev's air defense systems from the Soviet period and NATO supplies have been unable to successfully halt the Russian UAVs.
Since the huge attacks on Ukrainian energy infrastructure started, several parts of Ukraine, including Kiev, Zaporozhye, Dnepropetrovsk, and Kharkov, have been regularly experiencing blackouts. After accusing Kiev of launching assaults on its infrastructure, particularly the vital Crimean Bridge, Moscow became more aggressive.
to our Newsletter.